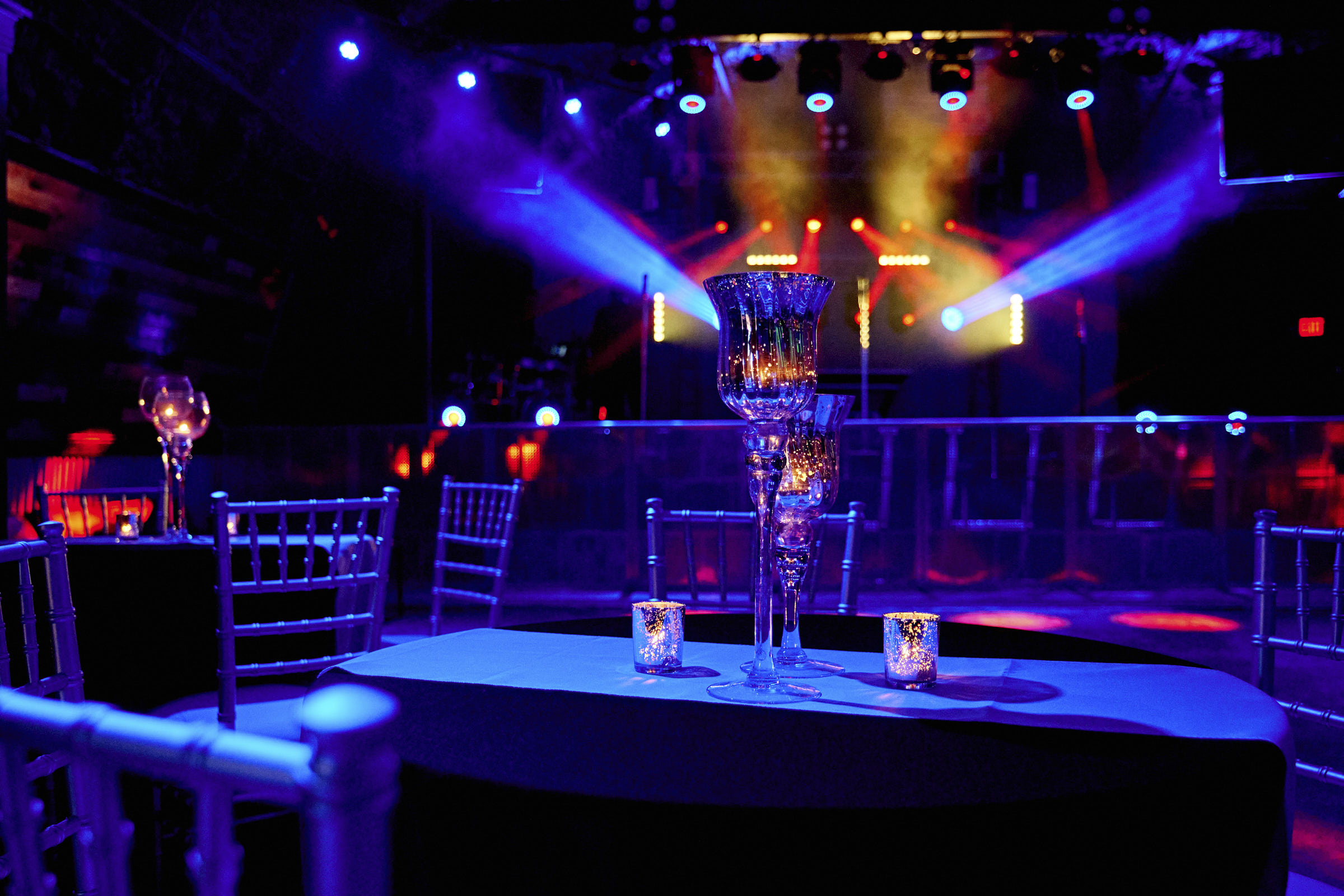 We want your wedding day to be perfect, and our all-inclusive packages will take care of almost everything you need. All you need to bring are some personal items, a photographer, and transportation. Our sound and light system is amazing, and our stage is large enough for any band or DJ. If you don't have a band or DJ, we can provide one for you. The venue is staged with black furniture along the side of the venue and upstairs. If you need any additional rentals, they have to be made through Big Easy Event Rentals, which can be found under our services tab.
We offer full-service custom catering based off of a 3-hour event. From buffet style to action stations, we can customize any menu item we offer, or you let us know what you want, and we do the rest. All tables with linen, equipment & paper products for buffet setup are included. 
We offer many bar packages from open bar to cash bar. Our prices are based off of a 3-hour event with 4 tier options of domestic, well, call or premium brands. Please contact us today for more information on pricing.